Welcome to Volleyball Horsham!
Finals Update

Visit the FIXTURES tab to view the latest version of the finals draw.

Please bear in mind we are restricted to the number of people we can have in the stadium when games are on. This cap is 50 which includes players, duty personnel, coaches and spectators.

So theoretically speaking our stadium will look like this:-
1. Court 1 – 12-14 players, 3 duty people, 1 referee and 1 coach. Max total = 19.
2. Court 2 – 12-14 players, 3 duty people, 1 referee and 1 coach. Max total = 19.
3. Therefore that leaves a maximum of 12 spectators. This will be tough on the juniors moreso, knowing full well they have the greatest support. Please be aware that once this cap reaches 50 I'm going to have to lock the doors. If you can co-ordinate yourselves please do so especially our Murtoa friends.
4. Therefore once one game has finished and before the next one starts people not required to be in the stadium will be asked to leave, so we can get the next group into the stadium and sorted.
5. Don't turn up to your game until at least 5 minutes beforehand. You will be given time to warm up. I know this will be hard to administer given we are playing no time limit, so I ask for patience and if you have to wait in your car please do so. Parents are asked to please don't drop your kids off and leave them just in case the previous game runs overtime.
51st Victorian Country Volleyball Championships CC'21 Update

Unfortunately the decision we didn't want to make has been made for us and we won't be able to conduct CC'21 next weekend June 12-14 in Horsham.
The commission will be holding a zoom meeting tomorrow night to thrash out the event's next move.
We will keep you informed as to what the commission decides.
We apologise for any inconvenience but obviously our hands were tied.
Any queries please contact David Berry.
Take care and look after each other.

Spikezone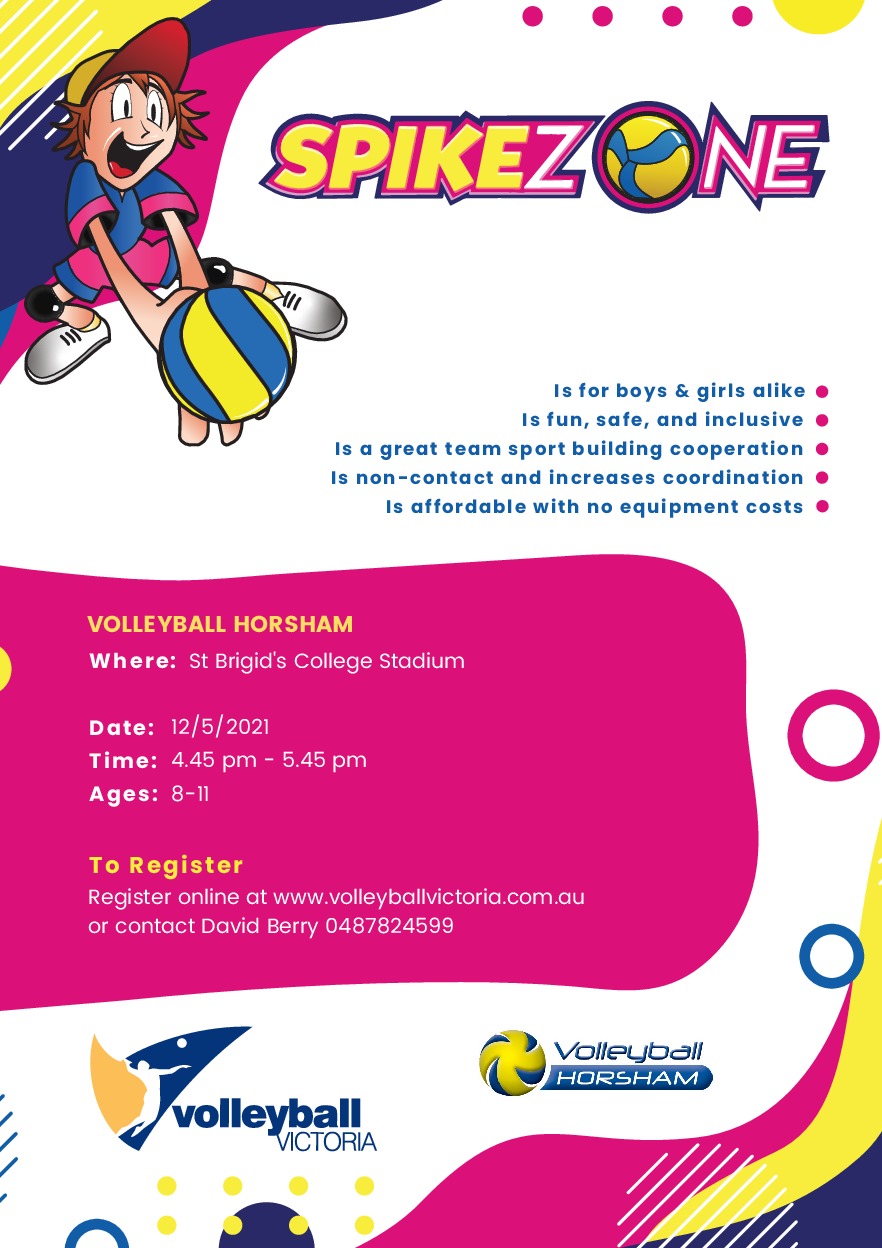 2021 Summer Season
Fixtures for the 2021 Summer Season are now available on the Fixtures page.
Please be aware of the following COVID Safe protocols Volleyball Horsham and all participants/spectators are obliged to follow:
a) 1 person per 4 square metres (max 300 people)
b) 1.5m distancing rules (when not on court playing)
c) Must maintain a record of attendance – QR code signage on the front door.
d) Equipment to be cleaned after each use. Sanitizer will be available on entry and on each score table.
e) Masks to be worn into the stadium. Participants can remove their mask when they get changed to play.
We also ask to help with attendance records that you strongly encourage your players to register with Volleyball Victoria before they play.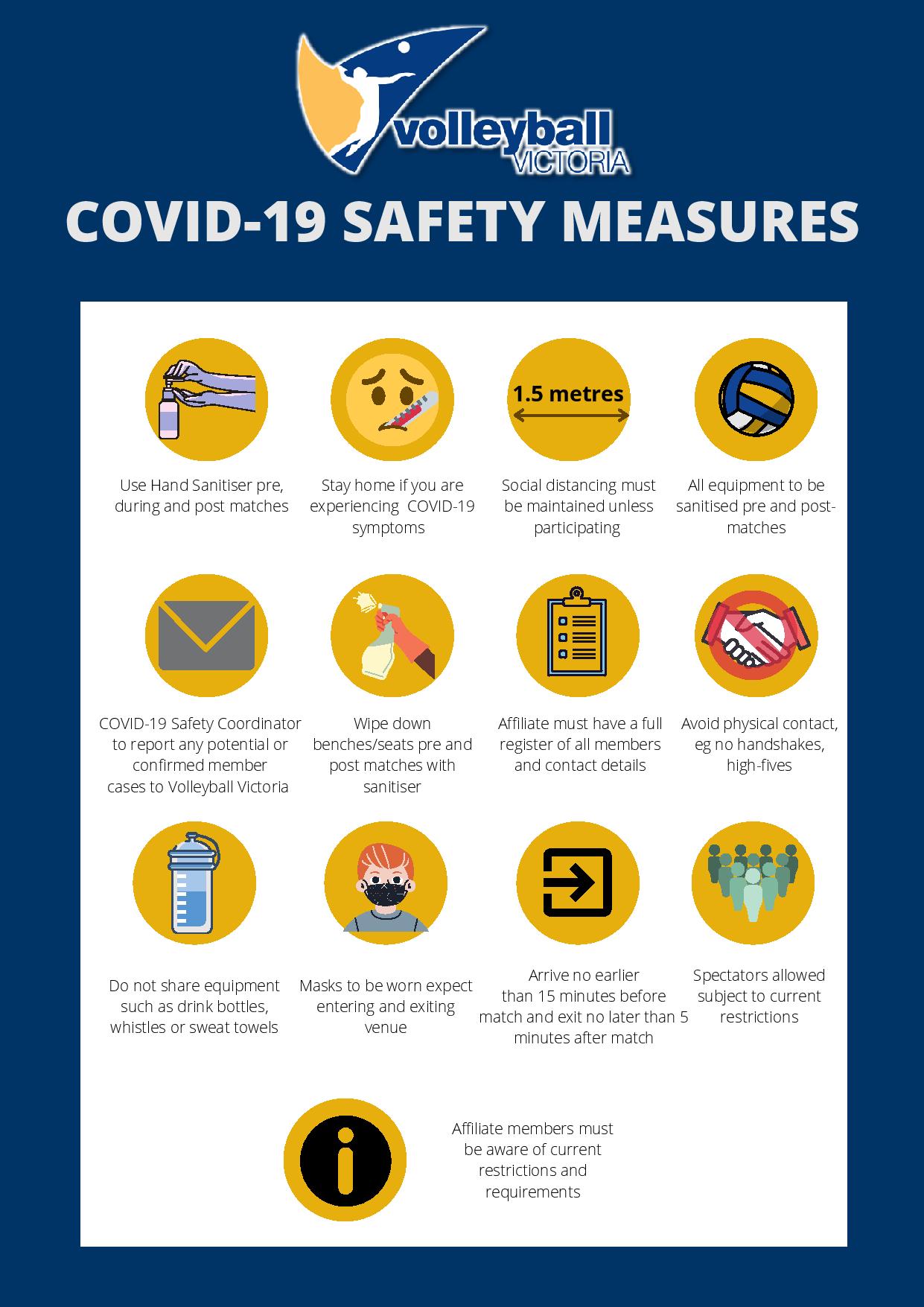 2021 Registration and Membership
2021 Volleyball Victoria registration and Volleyball Horsham membership is now open.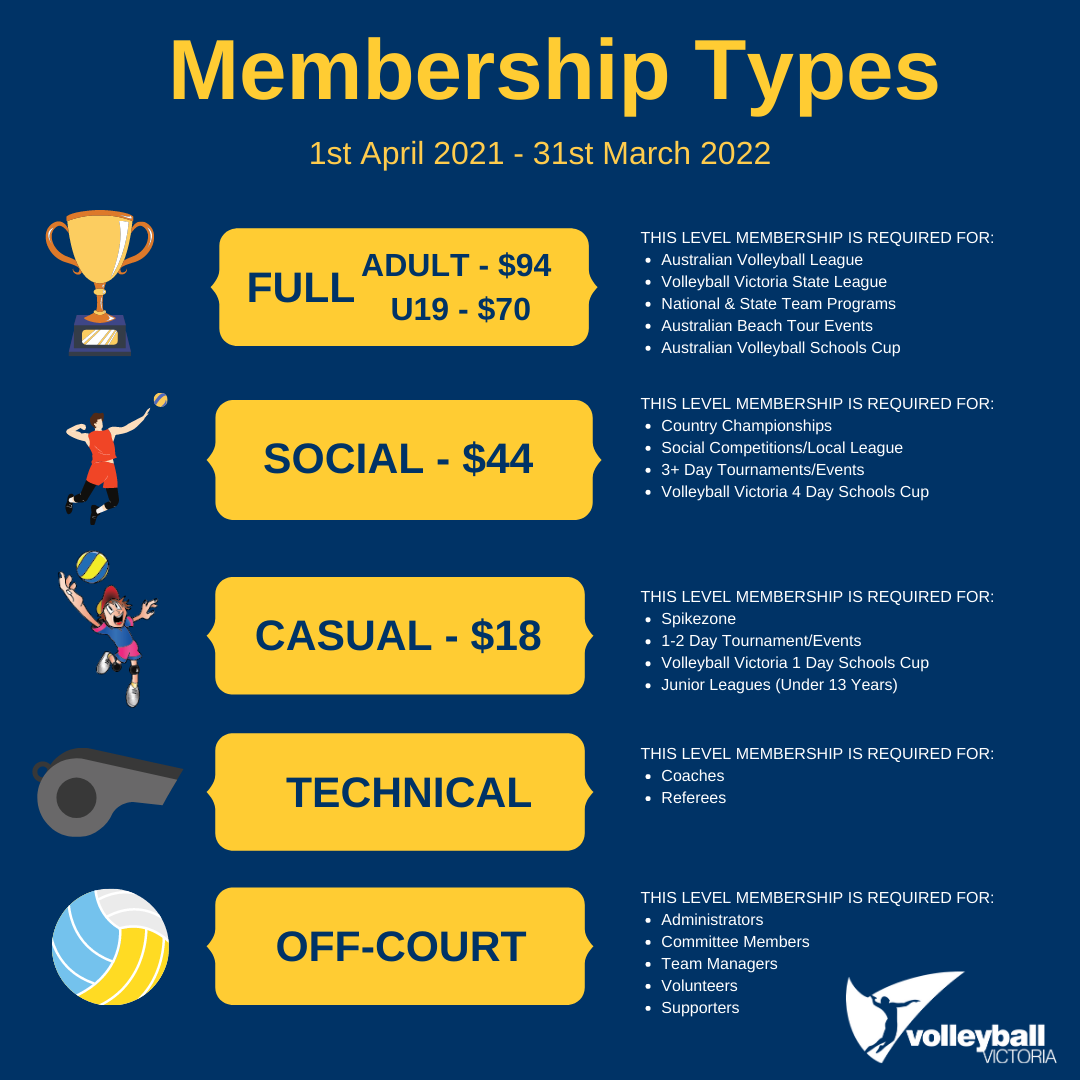 51st Victorian Country Volleyball Championships CC'21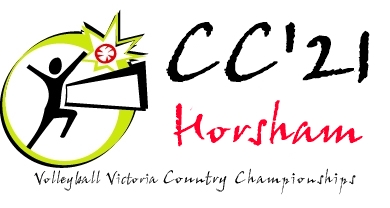 Volleyball Horsham will be hosting the 51st Victorian Country Volleyball Championships CC'21, on the weekend of June 12, 13 and 14. Volleyball Horsham has a proven track record of successfully hosting this prestigious event, which is the pinnacle event for country volleyball. The Association is working hard behind the scenes to ensure all participants have an enjoyable experience in Horsham at the event. The championships will be hard fought across men's and women's divisions 1,2 and 3 and we also encourage Masters teams to be involved. After missing out last year, Volleyball Horsham encourages all country associations to support the event across all divisions. As the reigning Men's division one champions, we are excited to be defending that gold on home turf. Volleyball Horsham has an exciting group of girls, keen to emulate the men, as well as some division two teams keen to get a taste of country championship success. For details on how you can be involved in this prestigious event either as a player or volunteer, contact David on 0487824599. Your involvement will be eagerly anticipated and welcomed.